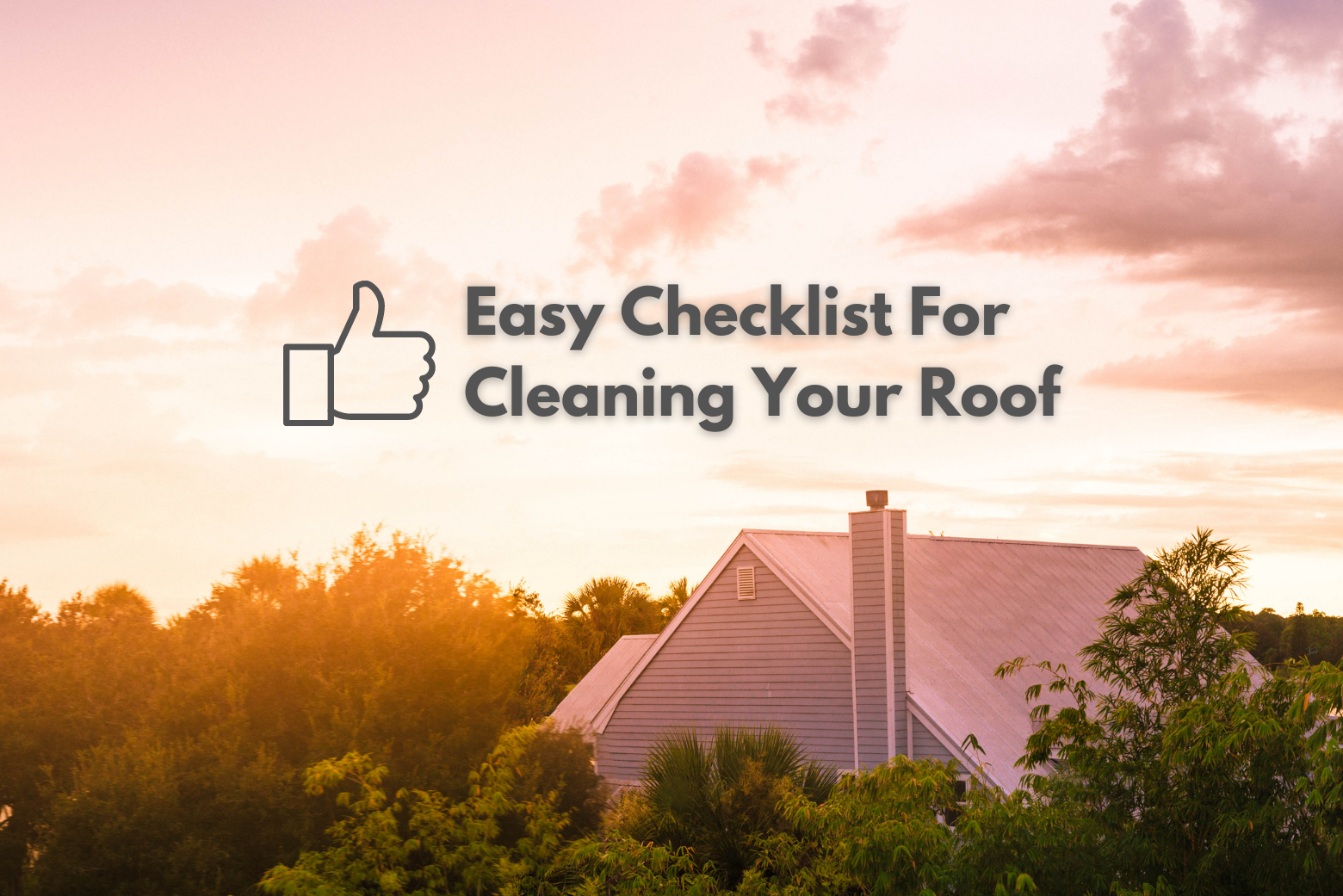 Easy Checklist For Cleaning Your Roof
Cleaning your roof can give it new life, and doing so should be easy!
We often receive calls from people wondering how they can easily clean their roof, and luckily our products can help with that.
Removing biological growth from your roof is easy, just follow these steps!
Step 1: Identify the type of growth on your roof. Generally, it is either black mould (which looks like dirt but doesn't sweep off) or it is lichen (which can look like flat, grey-green cauliflowers). See the pictures below.
Step 2: Choose your product. Both the Wet & Forget Concentrate (Blue) and the Rapid Application (Pink) will kill and remove biological growth from your roof. Wet & Forget needs to be mixed with water into a garden or backpack sprayer, however Rapid Application connects to a standard garden hose for a no-mixing-required option. Find out more about how many bottles you may need for your roof area.
Step 3: Choose a day with ideal weather. For the product to work best, it needs to be applied in optimal conditions. Choose a day that is cool and dry with not too much sun or wind, and make sure the forecast does not predict any rain for the 12 hours after application.
Step 4: Prep the surface. To make sure that the product properly penetrates the mould or lichen, you need to ensure that the surface is free from debris and that the roof surface is dry. Black mould just needs the one coat, however lichen will need to be spot sprayed first. Wait 15-20 minutes after spot spraying, and then saturate the entire area.
Step 5: Apply the product. When the weather is good, the surface is prepped, and you have your product ready to treat the growth you have identified – it's time to apply the product! Apply the product in sections from top to bottom, ensuring that it is properly saturated before moving onto the next section. Note that undertaking work on a roof can be dangerous. Please ensure you take the proper safety precautions.
Step 6: Continue on, business as usual, while the product does the work! These products will kill off the spores within the first few hours, preventing it from continuing to grow, and extending the time it takes for the growth to reappear down the track. Then, while you're going about your business, the product will work with the weather to lift off the dead growth over time. Surfaces affected by lichen and black mould generally take a minimum of 6-8 months to give visible results. But the good news? Even though it can take a while, at the end of it all:
The biological growth is dead,
It will have a much harder time growing back,
You didn't have to do any scrubbing,
You didn't have to do additional maintenance work,
Your roof wasn't damaged by any harsh chemicals like bleach, because these products don't contain bleach or caustic and acidic chemicals,
You didn't have to spend thousands of dollars!
If you're prepared to be patient and you don't mind following instructions, our products can help bring new life back to your roof. You can read more about our more detailed roof cleaning instructions.
Learn more about Wet & Forget concentrate moss, mould, lichen and algae remover.
Find out more about Rapid Application, ready-to-use moss, mould, lichen and algae remover.